Mad #366 NHRA Variation February 1998
Mad #366 Contents

Mad #366, its NHRA Variation and accompanying Jr. Dragster Membership card
In 1998, the Toliver MAD Racing Team gave out complimentary issues of Mad #366
with this slight cover variation at the NHRA (National Hot Rod Association) Winternationals.
It was not available on newsstands. Bagged in plastic, it was bundled with the NHRA promotion Jr. Dragster Membership.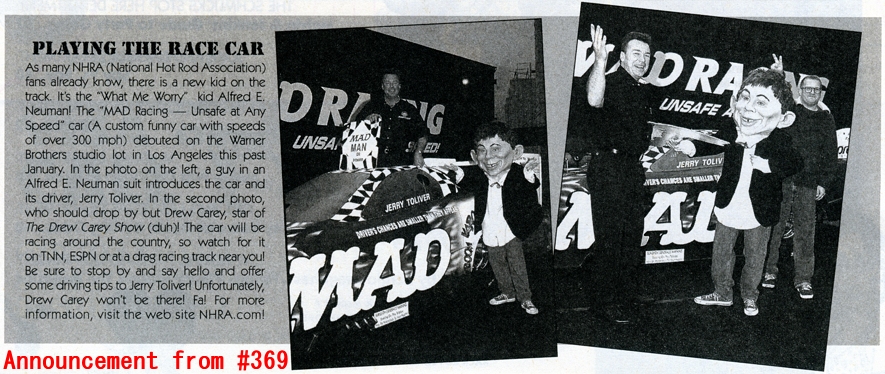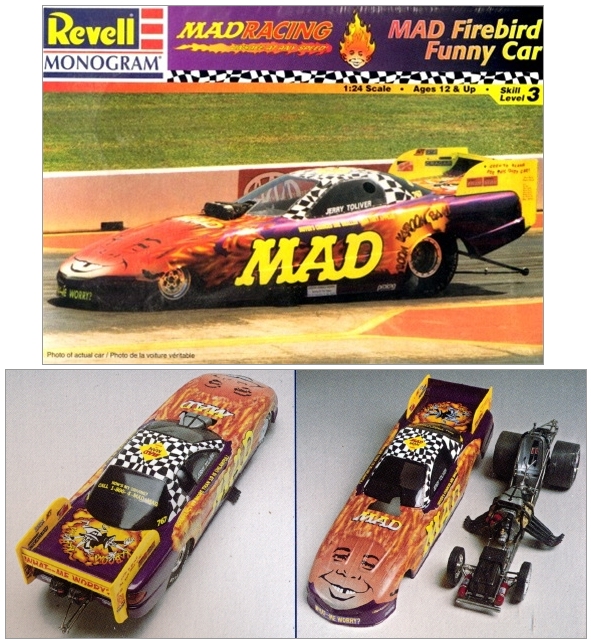 Mad #366 Contents