Was Alfred's First Mad Cover Appearance On #30?

Well, not exactly...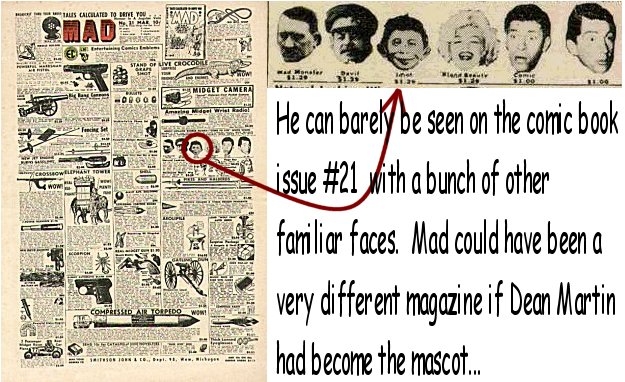 Mad #21, March 1955

EXTRA CREDIT, KIDS! Identify the rest of these people. Best responses get printed here!



Thanks to Lee for his answer on Nov. 16, 2000:
From left to right: an inmate from Alcatraz, Stalin with a stolen hat, a disturbed dental patient, Frank Jacobs in a wig (like the back cover of another MAD), a monkey, and Dean Martin's impersonation of a deer in headlights.


---

And a little bit before that regular issue appearance
he was seen on Mad's first paperback called The Mad Reader in 1954.