Origins of a Nose Art Image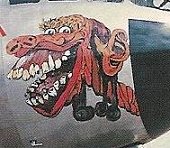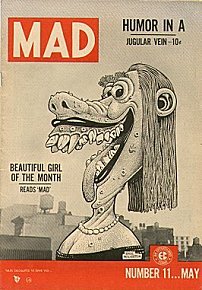 You're looking at Lena the Hyena on that B-29 nose art, also known as The Koza Kid or American Beauty to flyers in the Korean War. Lena was the invention of Basil Wolverton, early Mad contributor and your everyday artistic genius. Not associated with Mad at the time of Lena's creation in 1946, Wolverton got his big break when he entered Li'l Abner producer, Al Capp's contest to depict the world's ugliest woman. Wolverton went on to do a lot of other remarkable stuff including the cover for Mad #11 which has some simmilarities to Lena.

Thanks to Mark Styling's site for some history on the whole nose art phenomenon. Visit Don Markstein's site for more Lena information. And a nice Basil Wolverton biography can be found at Bud Plant's site.