Sticking It To The MAD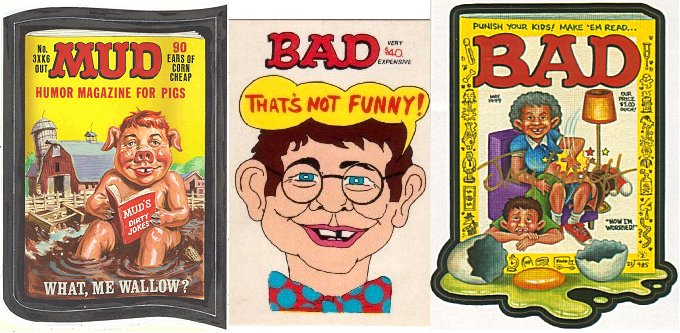 The grandfather of product advertising parodies became an object of parody itself.
MUD, from Topps' Wacky Packages series #11, 1974,
shared parodying duties with two other sticker makers.
Fleer's first series of Crazy Magazine Covers Stickers actually came out
a little earlier in 1973 with BAD.
In 2005, Top Shelf's Silly Supermarket Stickers stuck us
with their own BAD version from series #3.

Also of note is the 2008 release of this Cracked Magazine parody from the
Wacky Packages - Wacky Pack Flashback 2 series featuring a nice Mad reference.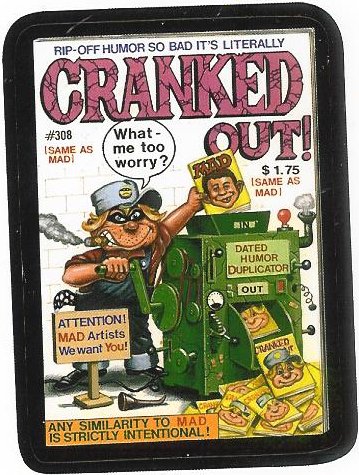 Thanks to Darryl for the question suggestion and the Cranked Out! scan.